You're a busy person. Between work duties, life duties, and everything in between, we know it can be hard to find the time to work out. Whether you're on the road or at home, our 20-minute at home workout can replace hours of fancy spinning classes or boot camps. Don't believe us? Try it for yourself! If you're not sore the next day (in a good way), try repeating the whole routine 2x the next time you do the workout.
What you need:
A mat
A bottle of water
Your own body
20 minutes
That's it!
The Countdown Fitness Home Workout

Follow the instructions below and be sure to take 10 seconds between each exercise—not more. To make it a little more fun, pump up your favorite jams. Let's do this!
THE PLANK- 1:30

Balance on your forearms and toes
Keep your elbows directly under your shoulders
Keep your core tight and strong
When the going gets tough, put a smile on your face
THE SLOW PUSH-UP- 1:30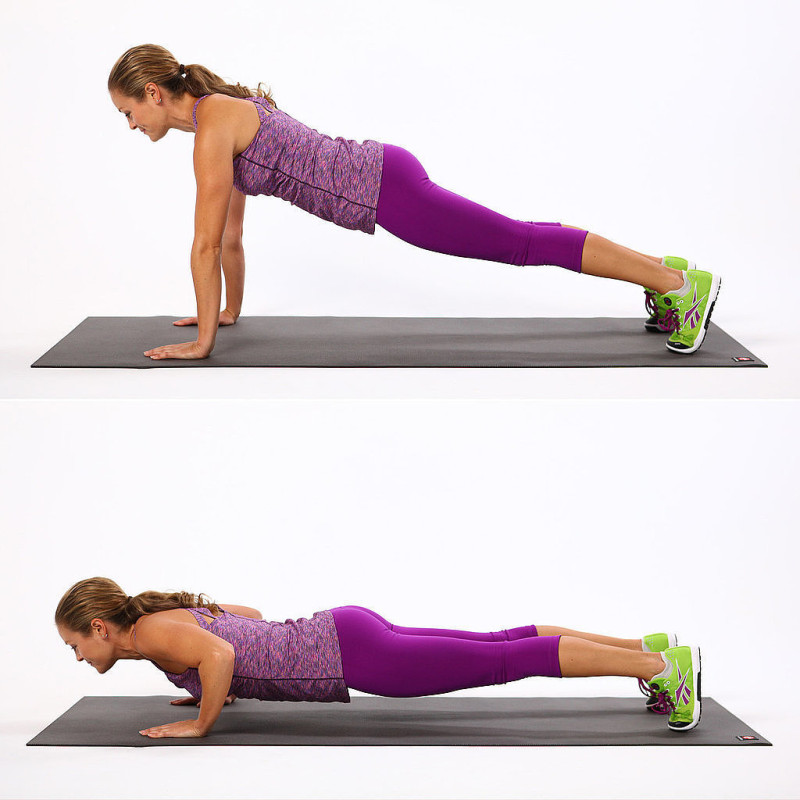 Place your hands under your shoulders and bring them each two inches outwards
Take five seconds to lower your body down and a full five seconds to bring it back up (yeah, we know it's hard)
Modification: Do the same thing with your knees on the ground if a full push up is above your level 
THE PLANK- 1:00
Another one? Trust us, your abs will thank you.
THE SLOW PUSH-UP- 1:00
Just think about how great your arms will look!
THE WALL SIT- 1:30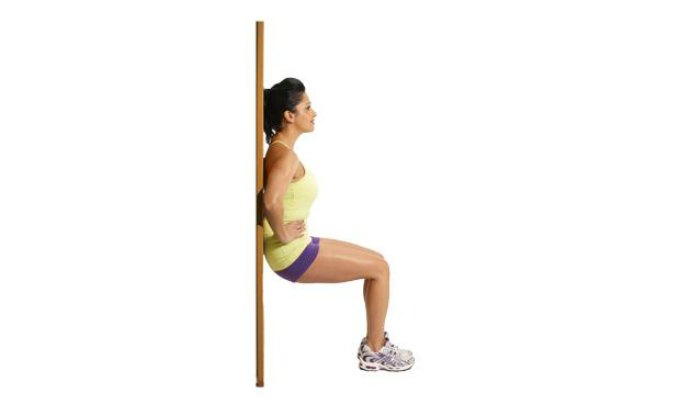 Lean against a wall with your feet in front of you
Squat down so that your knees are at a 90 degree angle
Press through your heels into the floor
For the last 20 seconds, raise your toes one inch off the floor (this is no joke, folks!)
THE LUNGE- 1:00 per leg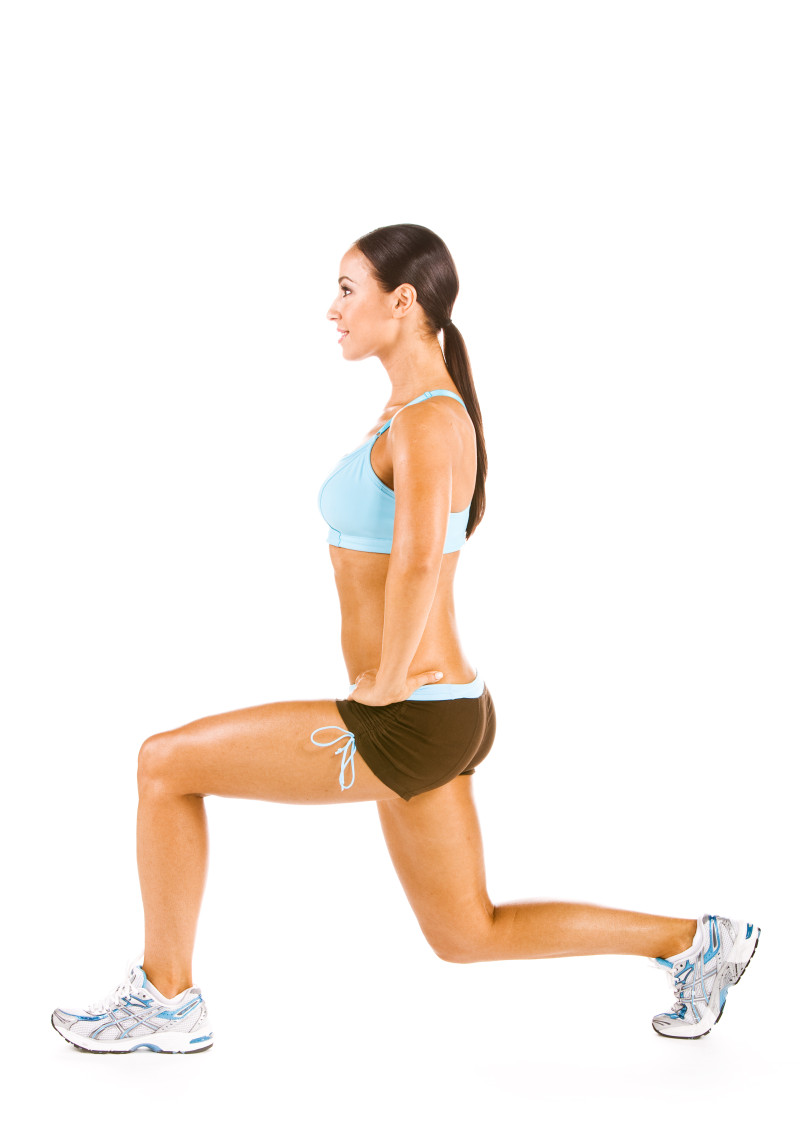 Place one leg in front of the other and squat down into a deep lunge so that your front leg is at a 90 degree angle
Keep your front knee right above the front ankle at all times
Keep your back foot on it's toes at all time
Slowly lower and raise your back leg (only about three inches of movement total)
Take five seconds to lower your back leg and 5 seconds to raise it back up
THE WALL SIT- 1:30
Feel the burn!
THE SLOW PUSH-UP- 0:45
This is the last one, we promise.
THE TRICEPS DIP- 0:30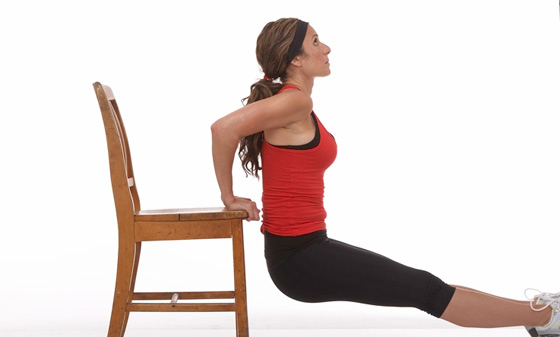 Find a chair, bench, couch, or any surface at butt height
Place your hands on the surface with your fingers facing your body
Keep your legs straight and bend your elbows slowly to lower your body
Take (you guessed it!) five seconds to lower your body down and five seconds to raise it back up.
THE SLOW PUSH-UP- 0:30
Just kidding! This is the last one for real.
THE TRICEPS DIP- 0:30
THE SUPERMAN (OR WOMAN)- 0:30 (2x with a 10 second break in between)

Start on your stomach. Pinch between your shoulder blades and lift your arms up about 6-10 in off the floor
Next squeeze your glutes and lift your feet about 6 in from the ground.
Keep your spine straight by looking into the ground
THE AB CRUNCH- 1:00

Lay down with your back on the ground and place your hands behind your neck
Lift your knees so they're at a 90 degree angle
Crunch up the top half of your body so that your knees and elbows are only a few inches apart
Tip: Never pull your head with your arms
Bring your knees and elbows to about 4 inches apart.
Focus on the form by pulling your belly button in
Hold this position for 30 seconds, slowly come down and repeat for another 30 seconds.
THE RUSSIAN TWIST- 1:00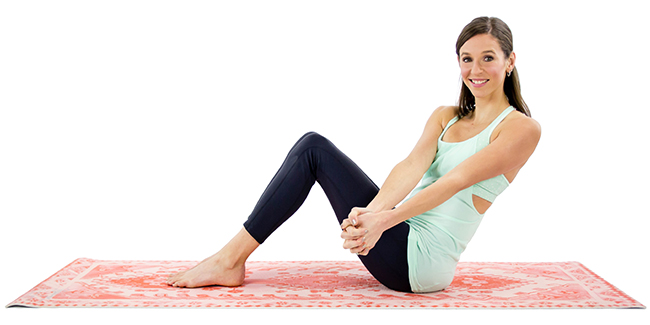 No this doesn't involve vodka…
Sit up with your feet flat on the floor
Put your arms straight out
Twist your torso to the right until your left elbow passes your right leg. Then twist to the left until your right elbow passes your left leg
THE SPIDER PLANK – 0:45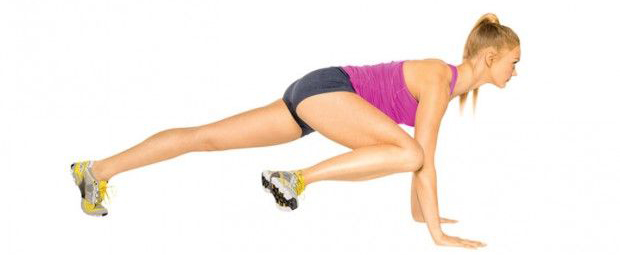 Get into a plank position onto your toes and forearms
Bring your right knee laterally towards your elbow until it almost touches it
Lower it back to the ground
Repeat on alternating sides
THE STARFISH CRUNCH- 0:30

Lay on your back
Spread out your arms and legs (You guessed it! Like a starfish.)
Bring in your elbows and knees so they touch
Repeat for 30 seconds
OMG you're done! Repeat if you want an even harder workout. Come on, you can do it!