This before and after post makes us so happy! Anel's client, Kelly, came to Countdown Fitness looking to lose some weight for her wedding. She not only made it to her goal weight, but now feels healthier and was a glowing, gorgeous, and confident bride! Read more about how she did it below.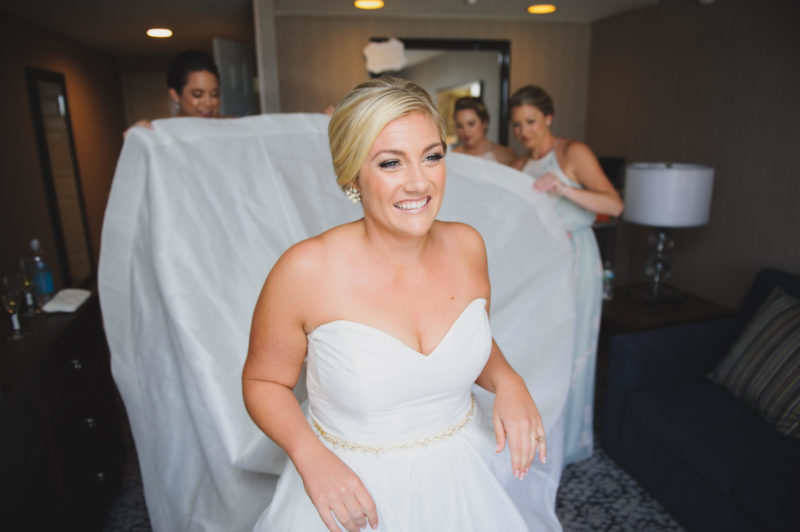 What were your goals when you started working out at Countdown Fitness?
My main driver was my wedding. I had 12 months and I was NOT where I wanted to be physically. So my #1 goal was to feel confident and beautiful on my wedding day.
How quickly did you start to see a change in your body?
It took me about 3 -4 months to really start "seeing" the change – my clothes getting super loose, my arms getting muscular etc. I knew it was working but to really see the change it took about 4 months in.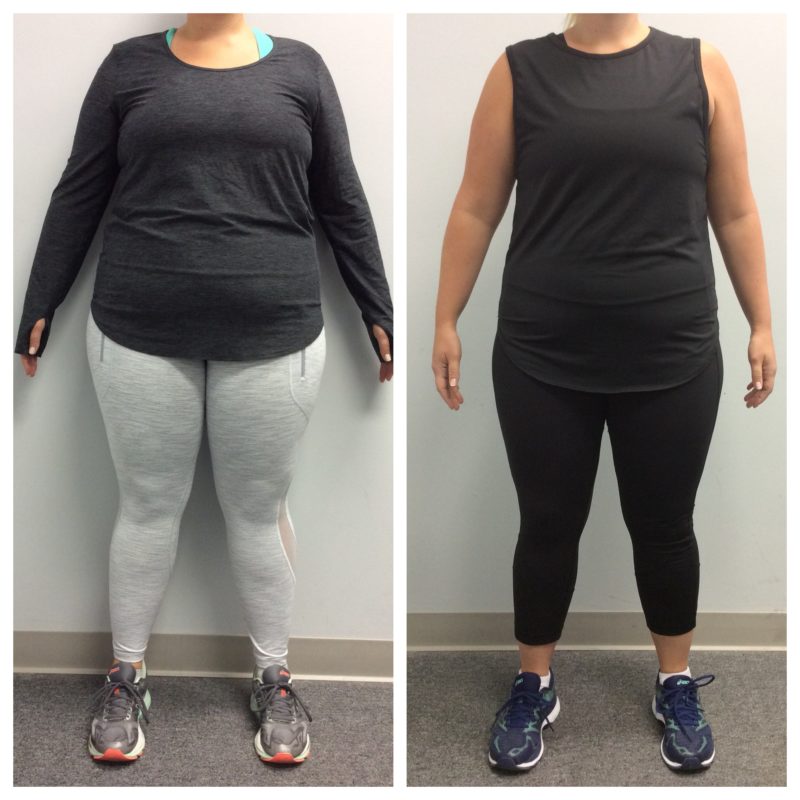 Do you notice a difference in how you feel?
100% more energy, just overall healthier. My sleep was better, my attitude was better. I work in sales so things can get pretty stressful especially around the end of a quarter or year but I was able to handle my stress better and not have it completely take over and I think a lot of that was because I was just overall being healthier. Not to mention planning a wedding can be stressful too 🙂
What dietary changes, if any, contributed to your weight loss goals?
I logged my food in a journal the entire time.  I did Whole30 which was really hard, but I kept a lot of the practices for the rest of year and still do so today. After Whole30 was done I significantly cut down alcohol and stayed away from carbs and dairy. Anel was very motivating and helpful the entire way.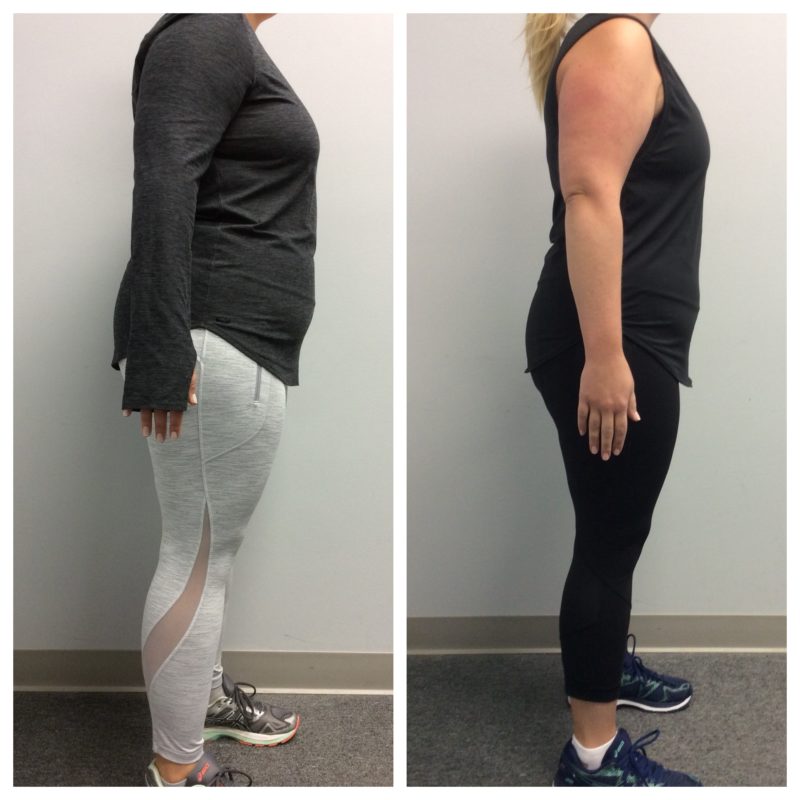 How has Countdown Fitness changed the way you look at exercise?
Before Countdown Fitness I thought a good workout had to be a significant amount of time "2 hours at the gym" or "reps" –800 sit ups. Now I know it's all about how you use your muscles and having control. After over a year, I am still super sore after every workout with CountDown because it really isolates your muscles and works them to capacity every time!
What's your favorite exercise you do at Countdown Fitness?
I have 2. I love lunges and we have about 10 types we can do and I also love this ab workout where I have a resistant band around my arms and I have to not let them pull my arms as they walk around me in a circle. It's super hard and I always feel it the next day!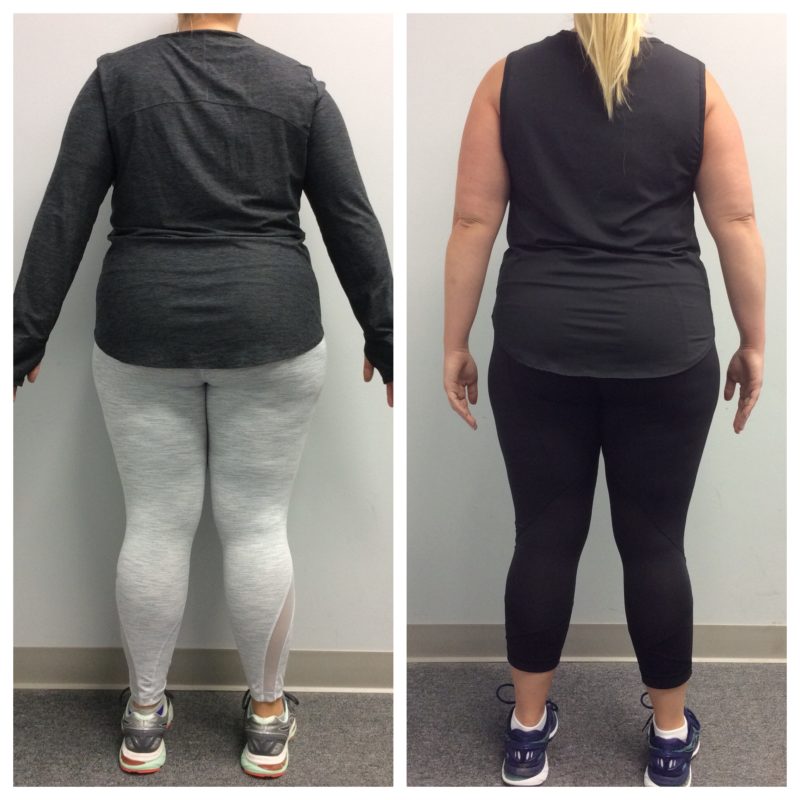 Anything else you want to add?
I really appreciate that I can be human at Countdown Fitness. They're very understanding to actual life. If I slip up and don't eat well one week, I never want to hide it from them because they're my partners in this and they don't ever shame me- they try to help me figure out the why and what we can do to prevent it again. Going into this I thought it would be a one year thing–getting ready for my wedding — but my wedding has come and gone and I can't imagine not having my weekly workout with Countdown!